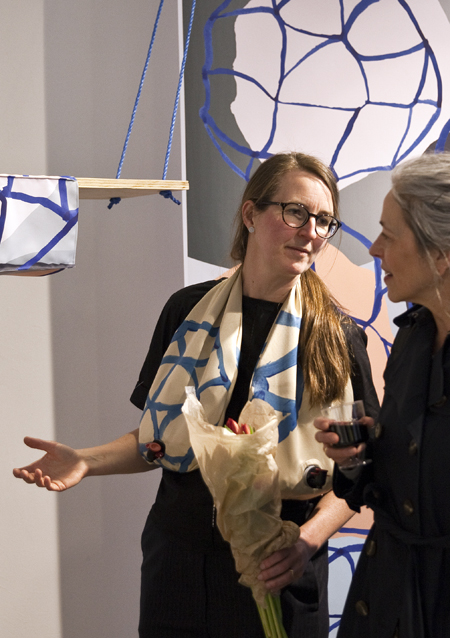 Caroline is an interior designer (SIR/SAR) and is running the design studio Caroline Olsson Architecture since 2009.
 Interior design is an art where spatiality and its components are designed as a whole. Material, function, texture, flow, color, volume and loose objects such as furniture are composed to form together an overall concept and feeling.
 The hand drawn expression and handmade models, sketches and full scale designs are the most important design tool for her. It is only when an object is in three-dimensional and 1: 1 scale that it is possible to judge whether it is the correct proportions and material handling.
Caroline's work is characterized by a playful curiosity. The question "What happens if I turn it around and do the opposite?" and "It is interesting, that I want to learn more about" is often the start of a design project.
Caroline Olsson has a Master of Fine Arts (MFA) in Interior Architecture and Furniture Design, Konstfack, and The Degree of Master of Architecture, Lunds Tekniska Högskola.